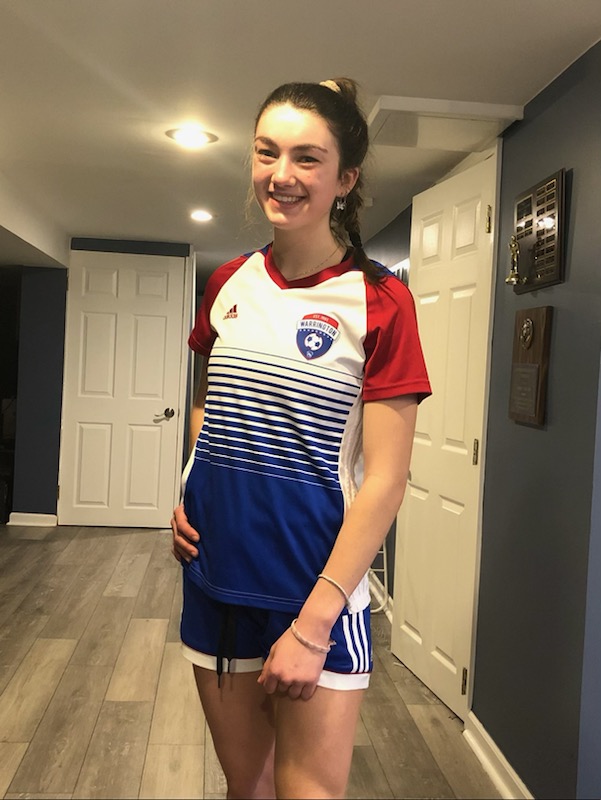 My name is Chelsea Meltzer, I joined Warrington Edge when I was in 7th grade, it was the best decision I ever made.
During my time playing for this team I have accomplished great things. For our State Cup semi final game I scored 4 goals and we won 7-2.
In our State Cup final game I scored the winning goal in double overtime with one minute left in the game. Our team went to the Bethesda tournament and in our first game we were tied 1-1 with 1 minute left and I scored the game winning goal. We ended up winning the Bethesda tournament!
I have accomplished all of this because of my teammates and coaches, so thank you all very much.
I am attending Moravian University to continue my soccer playing career and majoring in Physical therapy.