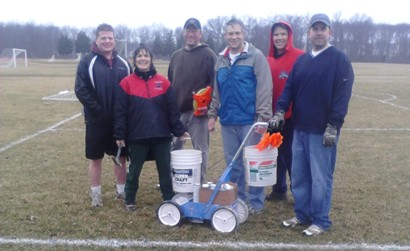 Neither snow nor rain nor heat nor gloom of night stays these field volunteers from the swift completion of their appointed field.
46 volunteers came out on this rainy day to set up fields at IPW, thanks.

Congratulations to Mark Neill who won the drawing for Union Tickets.

Thanks to all volunteers who came out both weekends to get the fields ready for our children.