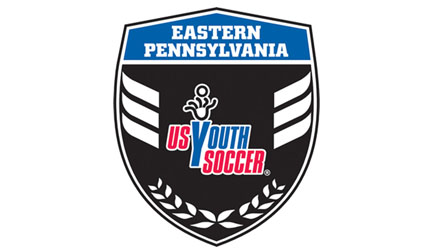 What is ODP?
The US YOUTH SOCCER Olympic Development Program, or ODP as it is more commonly called, is a national identification and development program for high-level players. The program identifies and develops youth players throughout the country to represent their state association, region and the United States in soccer competition.

ODP teams are formed at the state assciation and regional levels, made up of the best players in various age groups. At the state association level, pools of players are identified in each eligible age group, and brought together as a team to develop their skill through training and competition. From the state pools and subsequent teams, players are identified for regional and national pools and teams.

(Front ltor: Ella Davidyock, Elise Duffy, Back ltor: Morgan Kelly, Caroline Chiliberti, and Leah Marucci)
Congratulations to these 5 players from the U12 Storm A Team. They recently tried out for and made EPYSA's ODP team. Hard work and training does pay off. Way to go young ladies!
---
(ltor Owen Davis, Jack Wilde, Shane Kelly, Logan Cuff)
Congratulations to the Warrington Ambush. Four players just recently tried out for and made the EPYSA's ODP team. Way to go young men. Thanks for working so hard and good luck.
---
Congratulations to FC Bomber players Lauren Birchler and Lauren Ewell on making the EPYSA ODP team. Good luck with your season, and congratulations girls.
---
Congratulations to Kiera Donnelly (left), and Olivia Portner (right) from the FC Premier team the Ninjas for making ODP.