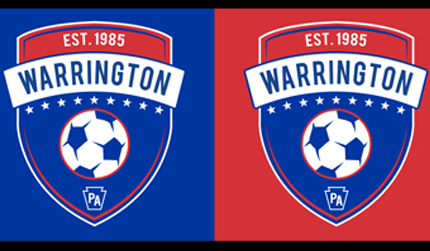 At Warrington Soccer Club, we understand you have many choices in our local soccer community. When you consider your options, you should know this about us. We believe the true purpose of youth sports to be: to foster a passion for the sport, have fun, and learn the values of teamwork, sportsmanship, commitment, dealing with adversity, leadership, and helping others succeed.
We seek to help children not only leave as better players capable of achieving their soccer goals, but more importantly, better individuals capable of achieving success in their lives rooted in the lessons learned playing the game. And to us, that's what makes soccer truly a beautiful game.
When you choose to wear the Warrington Badge, you choose:
To play for fun
To respect the game
To take the practice field like it's game day
To be humble in victory and gracious in defeat
To challenge and push the limits of your potential
To work harder for your teammates then you do yourself
To learn how the bond of friendship helps you overcome adversity
To win every moment within your control and let go of the ones you can't
To declare allegiance to your team, your coach, your club, and your community
This is who we are at Warrington. This is what our badge stands for.
Will you join us?
The image above is of our new badge for the 2017/2018 season.